VITAMIN B12: WHAT IS IT?
Vitamin B12, or cobalamin (due to the presence of cobalt in it), is a water-soluble vitamin that cannot be stored in the body but must be taken regularly through food.
VITAMIN B12 IN FOOD
Sources of vitamin B12 are essentially of animal origin:
| | |
| --- | --- |
| Food |  Amount of Vitamin B12 μg/100 g |
| Bovine liver | 100 |
| Mussel | 19 |
| Sardines | 11,9 |
| Mackerel | 8 |
| Egg yolk | 4,9 |
| Salmon | 4 |
| Egg | 2,5 |
| Mozzarella | 2,1 |
| Emmenthal | 2 |
| Parmesan cheese | 1,9 |
| Gruyere | 1,6 |
| UHT Milk | 0,4 |
| | |
THE RECOMMENDED DAILY INTAKE OF VITAMIN B12
The daily requirement of vitamin B12 is approximately 2-2.4 μg, which is the amount generally taken in a normal diet. Pregnant women, however, need to take almost twice as much, in order to provide the fetus with the right amount.
THE ROLE OF VITAMIN B12
Within the body, vitamin B12, once absorbed, participates in two important enzymatic reactions:
the catabolism (process of breaking down into simpler molecules) of certain fatty acids and amino acids.
the conversion of homocysteine into methionine: vitamin B12 enables the normal metabolism of homocysteine, a sulphur amino acid, which in excess is a risk factor for cardiovascular disease.
Vitamin B12 is also very important for:
the physiological formation of red blood cells.
its action on the encephalic level, on the proper functioning of the nervous system and on psychological function.
its action on the immune system, at the level of which it supports the body's defences, even if they are temporarily weakened, while reducing tiredness and fatigue and giving the body the energy to face the day.
VITAMIN B12 DEFICIENCY
A vitamin B12 deficiency situation is unlikely to occur.
However, such a condition can occur:
in people who follow a strict vegetarian or vegan diet.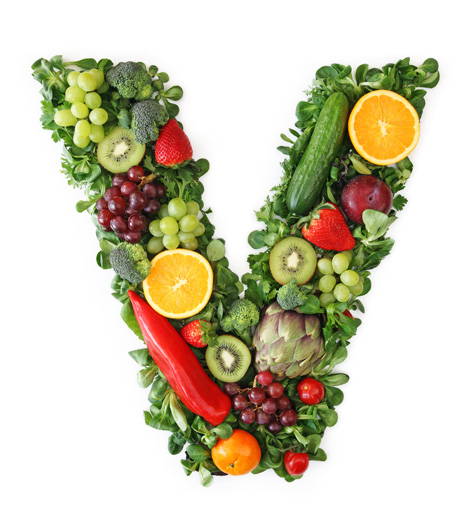 when the absorption mechanism in the intestine is compromised.
The consequences of vitamin B12 deficiency are mainly
nervous system disorders
a form of anaemia, termed 'pernicious', resulting from poor blood cell production.
A vitamin B12 deficiency is to be avoided, especially in pregnant women, because of the possible harmful consequences on the unborn child.